2020 has been quite a year.
The GATE is open for membership,
the world has the first text book on Transition Engineering,
we ran another no-fly convergence,
We had a successful pilot of an on-line course for professionals,
Two Micro-Credentials in Energy Transition Engineering and Transition for Leaders have been approved by the New Zealand Tertiary Education Commission and will be offered on-line at Canterbury University in March 2021,
Grenoble INP will launch a Transition Engineering School in 2021
The Scottish Islands have adopted the InTIME approach for taking on the mission of Net Zero by 2030,
and...
Professor Krumdieck was recognised by Queen Elizabeth II as a Member of the New Zealand Order of Merit.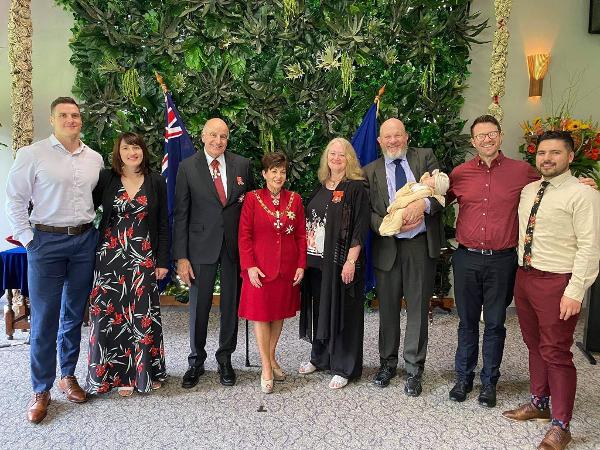 Investiture ceremony 22 April 2021 Professor Krumdieck and her family with the New Zealand Governor General Dame Patsy Reddy, Government House, Auckland